Literacy Supports for Your Child
Video created by DC Public Library.
Did you know communities in Calhoun County have many ways to help families talk, read, sing and read to children prenatal to age 5? It's never too early to start! Studies show children who hear words through conversation, singing, reading is more likely to be ready to succeed in school!
Click the images below to download the Talking is Teaching handouts.
Help! My baby won't hold still to listen to a book!
Written by: Adrienne Baker, Youth Librarian, North Branch, Herrick District Library How on earth do you expect me to read to this squirmy little human? One of the most common worries we hear from caregivers here at the library is, "My child just doesn't have the attention span to listen to me read books, yet." Sound […]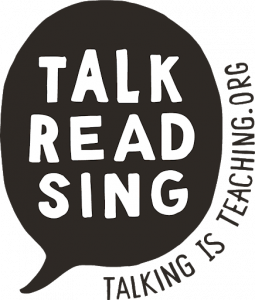 Talking Is Teaching
Talking Is Teaching is a national public awareness and action campaign that helps parents recognize their power to boost their children's early brain and vocabulary development through simple, everyday actions – like describing things while walking outside, or singing songs together during bath time.
When you talk, read, and sing with your child—even before she can use words—you're building her brain and helping to prepare her for success in school and in life.
But it may not always be easy to talk to babies and young children, especially when they can't talk back. To help, we've pulled fun tips and resources grounded in the best science, to help you talk, read, and sing with your child every day.
National Talking is Teaching Resources
Connect with further school readiness resources near you. High Quality Childcare & Preschools, Parent Groups, and a Developmental Screening with free fun activities to promote literacy!